Support
You can access support from within Reckon One by clicking on Help icon.

This will take you to the Contact Us page.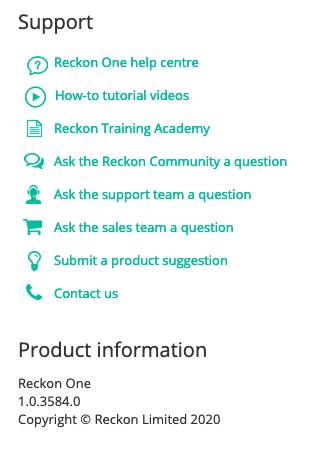 You can also access help via the Reckon website.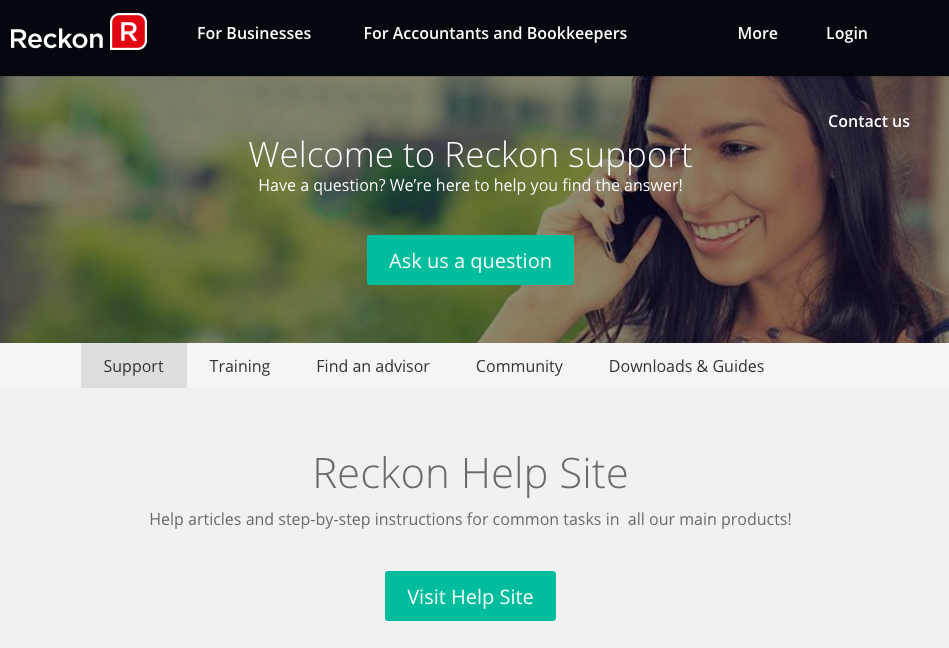 You can also view and join the Reckon Community where you can post, participate and follow questions and conversations. Join for free and manage your email preferences easily, just click on Register and follow the prompts.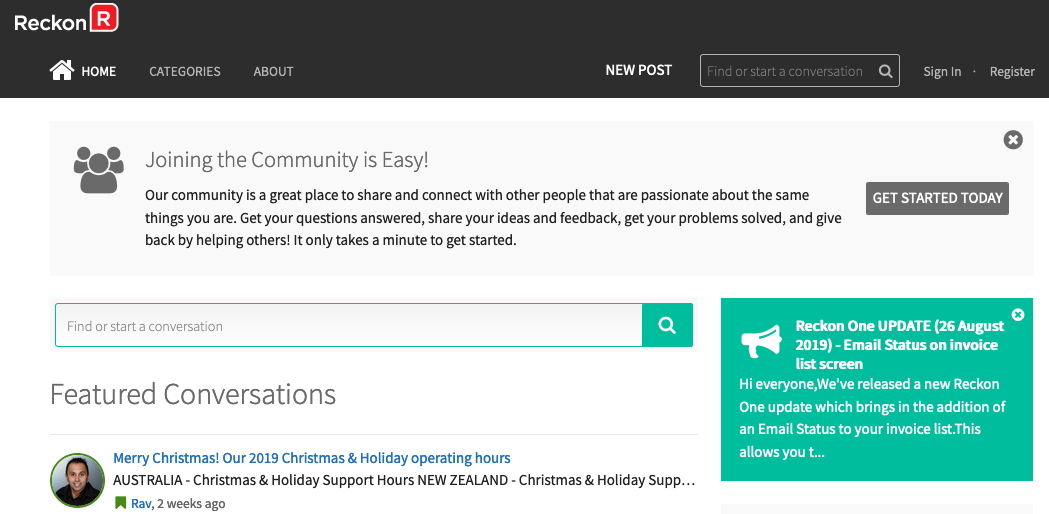 If there is a feature / idea you would like to have in Reckon One and currently doesn't, you can raise it on Reckon Ideas Portal with other Reckon One users and Reckon product development team.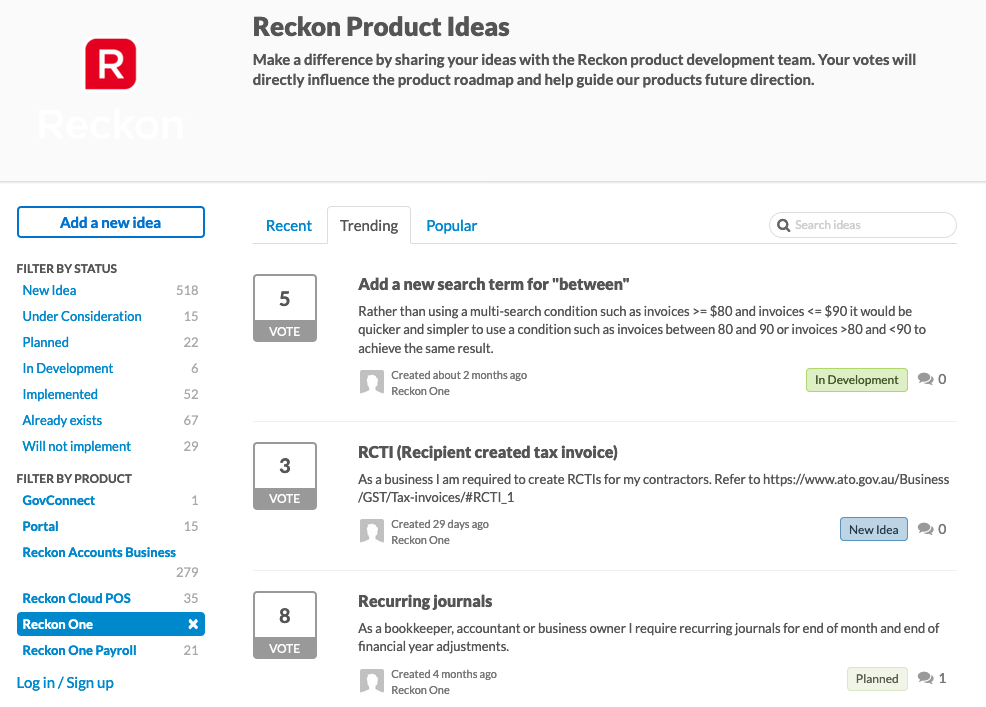 ---
---