Processing EOFY - Payroll Premier
As part of the 2019/20 Payroll Premier release, an end of year finalisation feature has been added. This allows you to complete the end of year process that the ATO requires for all users of the Single Touch Payroll system.
To complete a end of year finalisation process in Payroll Premier follow these easy steps:
Open the Single Touch Payroll report area from the Reports menu.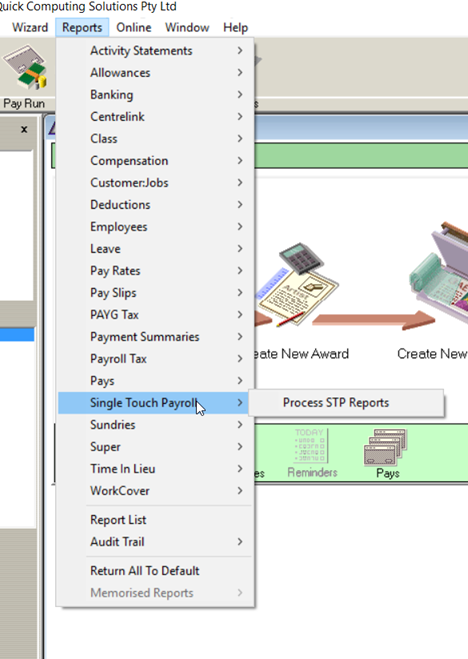 This will open the Single Touch Payroll reporting feature. After the Single Touch Payroll reporting feature opens, you will notice a new End of Financial Year button.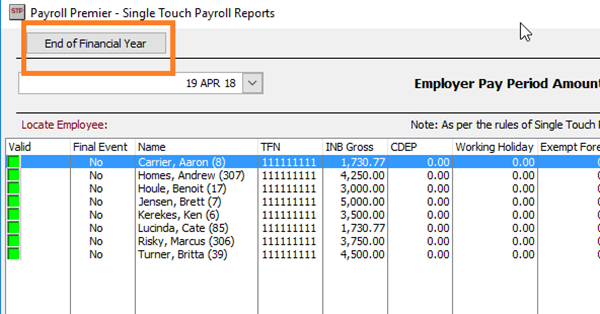 When you click this button, a dialog will appear asking you which financial year you would like to generate the report for.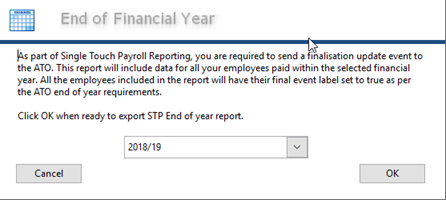 If you no longer wish to generate the report click Cancel. Once you click OK another dialog will appear asking where you would like to save the end of financial year STP report to. Select the folder, and the report will be saved for upload.
The report generated is the same as a Update Event report, however every employee will be set to true for their Final Event which will complete the requirements of finalisation for end of year with the ATO.
---
---